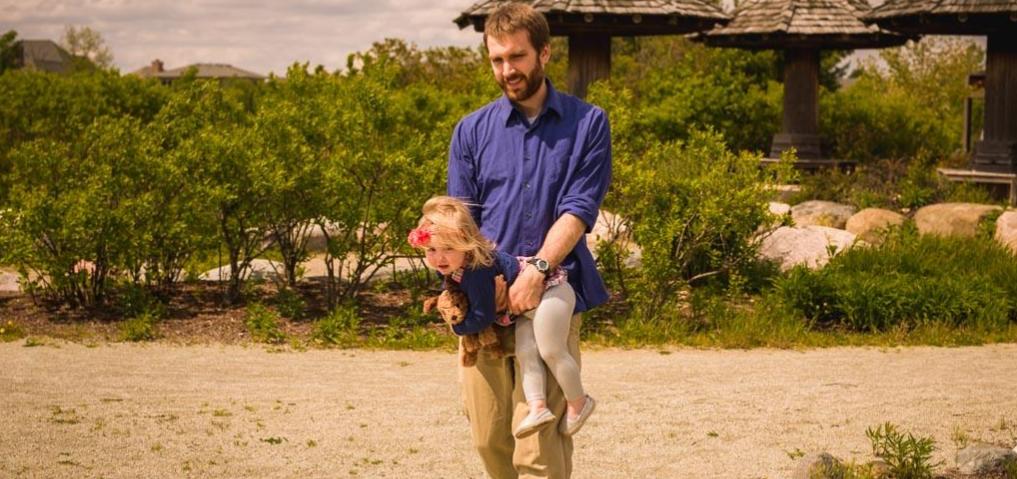 James Breakwell is a professional comedy writer and amateur father of four girls, ages six and under. He is best known for his family humor Twitter account @XplodingUnicorn, which boasts more than 700,000 followers. The account went viral In April 2016 thanks to a feature article on the front page of Buzzfeed. The resulting attention from media outlets around the world transformed Mr. Breakwell from a niche comedy writer into one of the most famous dads on social media.
Mr. Breakwell has been profiled by USA Today, US Weekly, The Daily Mail, Metro, The Telegraph, Cosmopolitan, Better Homes and Gardens, Huffington Post, Upworthy, The Chive, Bored Panda, 9gag, College Humor, various ABC and Fox TV news affiliates, and countless other TV, radio, and Internet outlets. Pictures of his smiling girls have been displayed in newspapers as far away as India. His articles have appeared in Reader's Digest, The Federalist, and AskMen. He has been a guest multiple times on HLN's The Daily Share.
Mr. Breakwell has the unique distinction of going viral twice in six months with two entirely different comedy concepts. On Christmas Day 2015, he started the Twitter parody account @VeryLonelyLuke, which posts jokes in the guise of Luke Skywalker stranded on a secret water planet. The account gained 350,000 followers in its first few months and attracted the attention of Star Wars cast members, including Mark Hamill, who regularly retweets it.
Mr. Breakwell is scheduled to publish a book with BenBella Books in November 2017. Only Dead on the Inside: A Parent's Guide to Surviving the Zombie Apocalypse is a mash-up of a traditional parenting advice book and a zombie survival guide, bringing together two totally unrelated genres in a comedy book no one asked for but everyone needs. This step-by-step manual teacher parents how to raise happy, healthy children in a world overrun by the undead.
In addition to this long form writing, Mr. Breakwell has three daily webcomics: Unbelievably Bad, Unfridgeworthy, and Wombat Dojo. The comics combine for more than 900,000 monthly views.
Mr. Breakwell is represented by Mark Gottlieb of Trident Media Group. He is open to all advertising and writing inquiries.