You Can't Be A Pterodactyl
Release Date
July 25, 2023
Where to Order
Main Street Books (Signed Copies, U.S. Only)
Description
Popular comedy writer James Breakwell brings us the story of a determined boy with big dreams who remains undeterred by all the naysayers!

Tommy knows exactly what he wants to be when he grows up. But when he announces that he plans to be a pterodactyl, it turns out he's surrounded by skeptics (because what would he eat? Where would he live? How would he make money?). What's a kid with a big dream to do? Well first of all, he's not about to give up. (And he has a lot of good answers!) And fortunately, Tommy also has a wonderfully open-minded dad who helps him find a way to fulfill his goal. Kids will be cheering for Tommy on his road to pterodactyldom in this funny, engaging story, all the way to its clever resolution.
The Chosen Twelve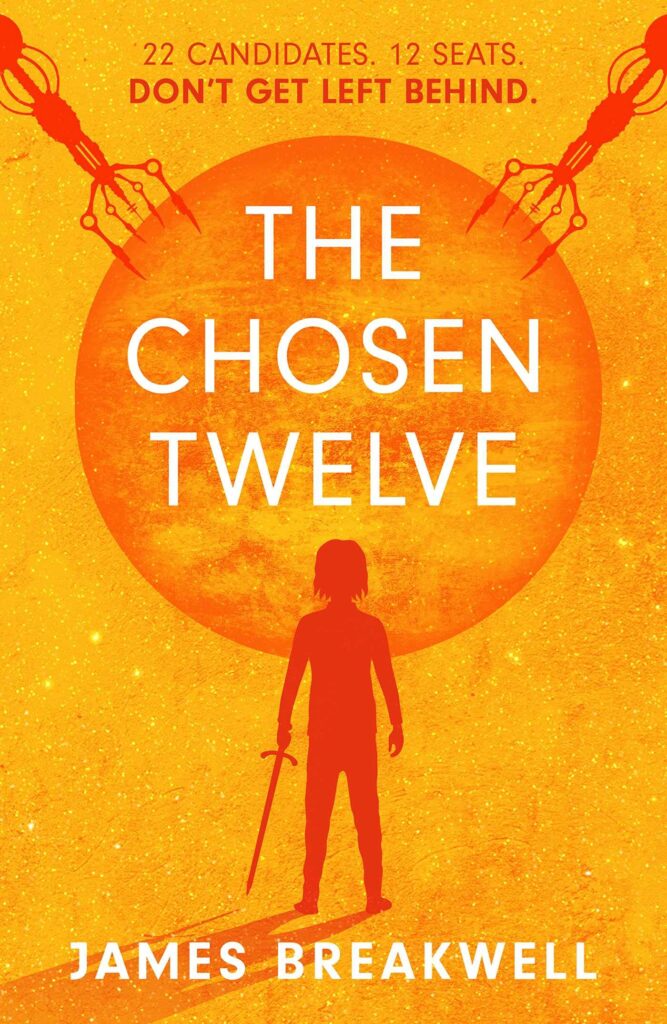 Where to Order
Main Street Books (Indie Bookstore, U.S. only)
About
The Hunger Games meets Hitchhikers Guide to the Galaxy in this breathless survival thriller.

Lord of the Flies meets Philip K Dick.
There are 22 candidates. There are 12 seats.
The last interstellar colony ship is down to its final batch of humans after the robots in charge unhelpfully deleted the rest. But rebooting a species and training them for the arduous task of colonisation isn't easy – especially when the planet below is filled with monsters, the humans are more interested in asking questions than learning, and the robots are all programmed to kill each other.
But the fate of humanity rests on creating a new civilization on the planet below, and there are twelve seats on the lander. Will manipulation or loyalty save the day?
How to Be a Man (Whatever That Means): Lessons in Masculinity from a Questionable Source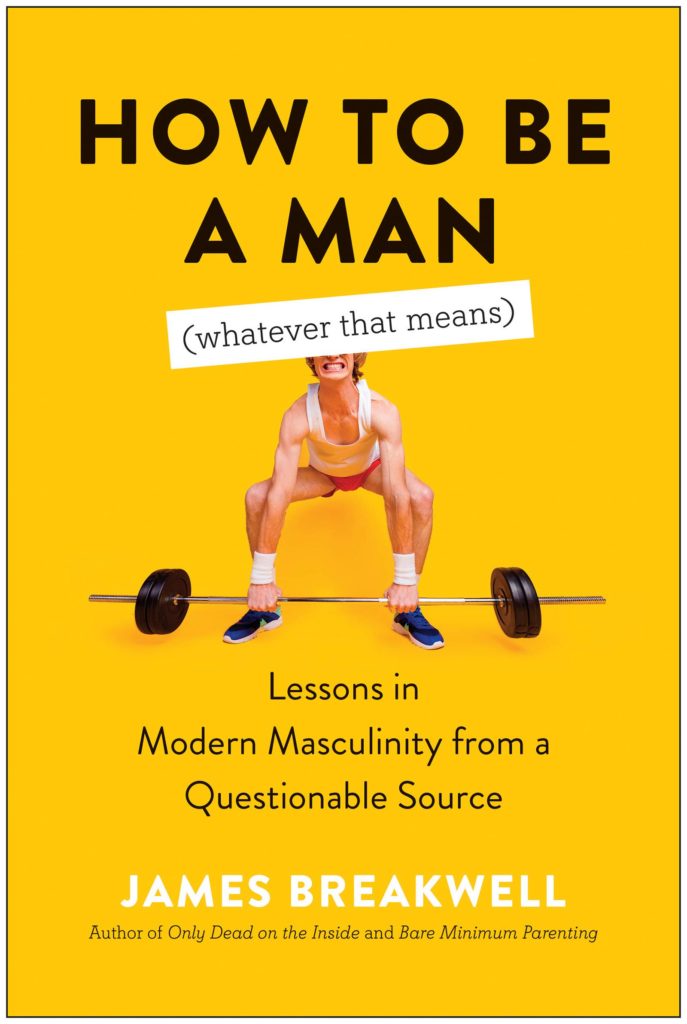 Where to Order
Main Street Books (Indie Bookstore, U.S. Only)
About
There's no wrong way to be a woman. There are countless wrong ways to be a man.
James Breakwell should know. He's tried just about all of them. Journalism. Pig ownership. Felony lawn gnome theft. Whatever masculinity is supposed to be, this can't be it. But can you really fail at something no one can quite define? Apparently.
Now, in a series of funny, sharply observed, and occasionally poignant essays, everyone's favorite internet-famous father of four daughters lays down a lifetime of lessons in what it means to be a man. You'll laugh. You'll cry. You'll wonder what really happened to those creepy lawn gnomes on that deserted country road. (Spoiler alert: They're right behind you.)
If you ever wanted to know how to fail at altruism, dodge the priesthood, and stumble your way into unexpected wisdom, this book is for you.
How to Be a Man (Whatever that Means) presents a vision of manhood that looks very different from what you'll see on TV. And that's a good thing. Probably.
Prance Like No One's Watching: A Guided Journal for Exploding Unicorns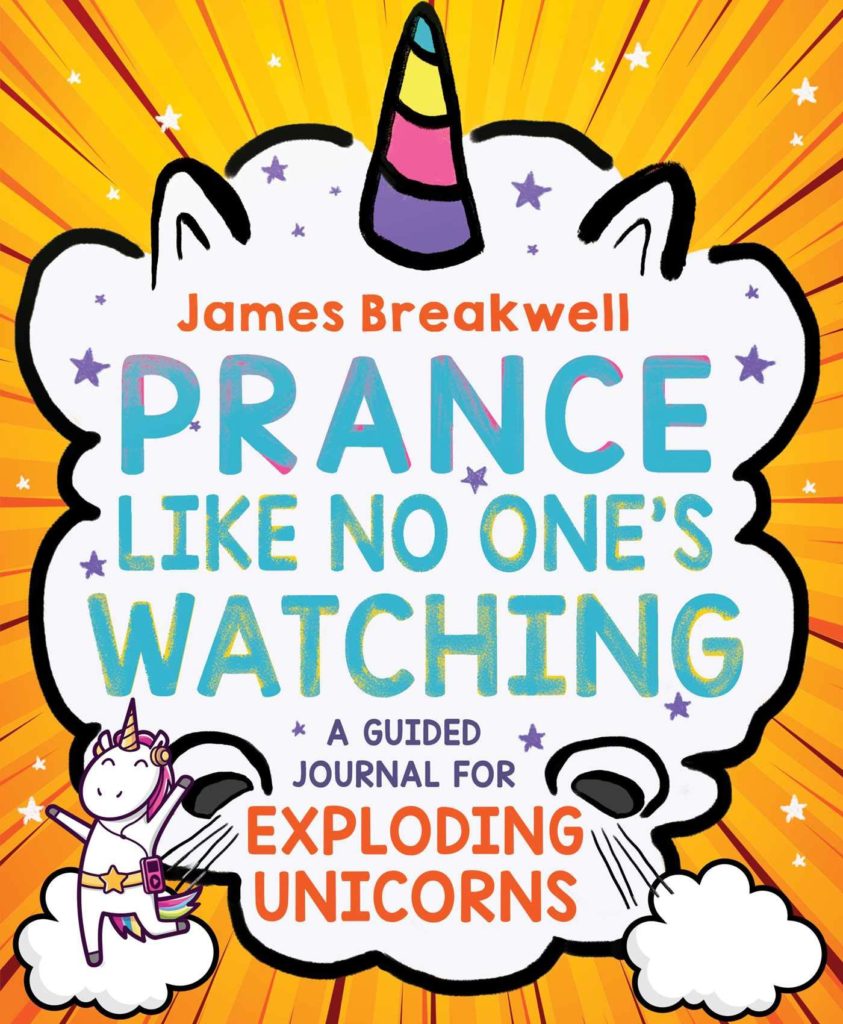 Where to Order
Main Street Books (Indie Bookstore, U.S. Only)
About
The hilarious social media star James Breakwell shares how to develop your unique sense of humor through this 96-page guided workbook.
Social media star James Breakwell takes a break from giving parents hilarious advice and turns to their children instead. This 96-page guided journal is for kids to explore their developing sense of humor and to mine the comedy out of everyday triumphs and tragedies. Through prompts, quizzes, and other guided activities, Breakwell encourages readers to prance like unicorns and find their own unique, hilarious, and creative voices.
Activities include:
— Your acceptance speech into the Clown Hall of Fame
— List three things that you personally find funny
— How to turn a weird situation into a humorous one
— Draw a comic using the supplied dialogue
— Who would win in a fight between a gorilla and a robot?
How to Save Your Child From Ostrich Attacks, Accidental Time Travel, And Anything Else That Might Happen On An Average Tuesday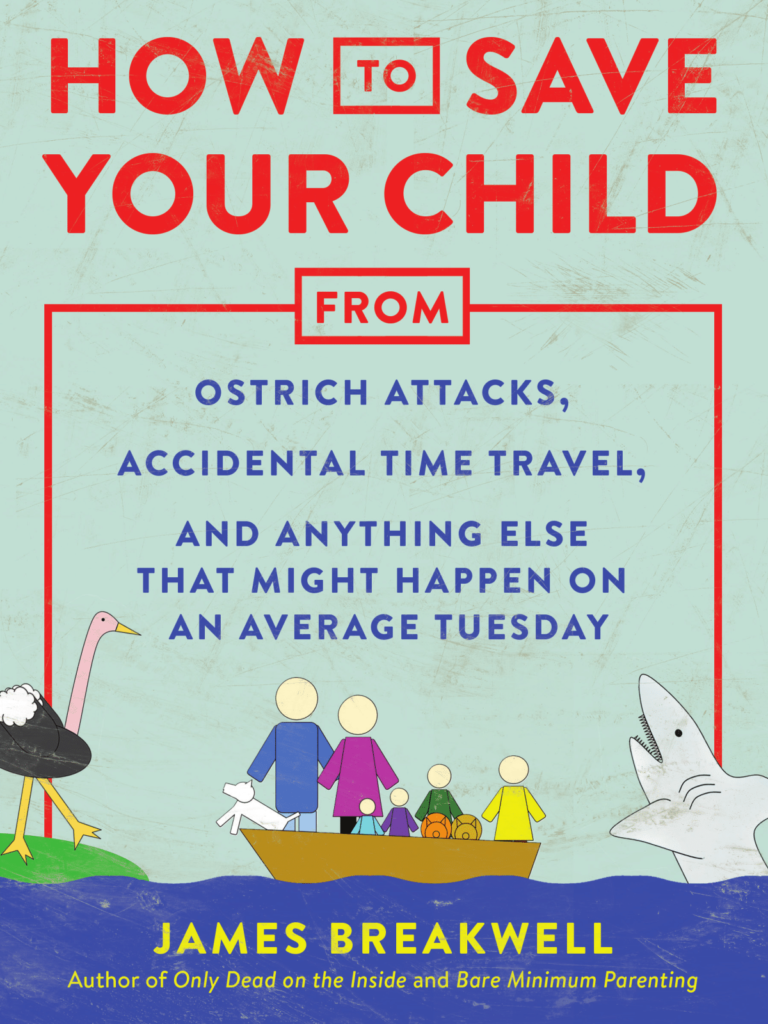 Where to Order
Main Street Books (Indie Bookstore, U.S. Only)
About
In the era of instant parent shaming and viral hot takes, some questions are too dangerous to ask out loud: What's the proper first aid for my toddler's vampire bite? What should I do if I take a wrong turn on the way to soccer practice and end up in the Cretaceous Period? How can I fend off Godzilla without disrupting my child's nap?
Fortunately, there's now a parenting resource that answers those burning questions and many more.
Professional comedy writer and amateur father James Breakwell's latest book tackles more than 90 survival challenges ordinary parents might encounter in their everyday lives, including:
​
How to protect your child against tigers, penguins, mastodons, and other animals found in the suburbs.
How to defeat ghosts, gremlins, mummies, and any other supernatural force that might prevent you from getting your kid to bed on time.
How to survive the plots of various movies, books, and video games with with one or more dependents in tow.
This is an essential guide for anyone who has children, might have children someday, or is vaguely aware children exist. Put this book down at your own—and your children's—risk.
Bare Minimum Parenting: The Ultimate Guide to Not Quite Ruining Your Child
Where to Order
Main Street Books (Indie Bookstore, U.S. Only)
About
This isn't a book about overachieving at parenting.
This isn't even a book about achieving exactly the right amount.
This is a book about doing as little as possible without quite ruining your child.
Overachieving parents want you to believe the harder you work, the better your kid will turn out. That lie ends now.
The truth is most kids end up remarkably unremarkable no matter what you do, so you might as well achieve mediocrity by the easiest possible route. The goal of "bare minimum parenting" is to turn your child into a functional adult with only a fraction of the effort spent by super moms and dads.
If you do it right, your kid will be no better or worse off than their kids, but with more free time left for you. That's more valuable than all the participation trophies in the world.
In Bare Minimum Parenting, amateur parenting expert James Breakwell will teach you to stop worrying and embrace your child's destiny as devastatingly average. To get there, you'll have to overcome your kid, other parents, and yourself, all of whom will push you to do more than is absolutely necessary. Honestly, by reading this far, you're already trying too hard. But don't stop now. You're exactly the kind of person who needs this book.
Only Dead on the Inside: A Parent's Guide to Surviving the Zombie Apocalypse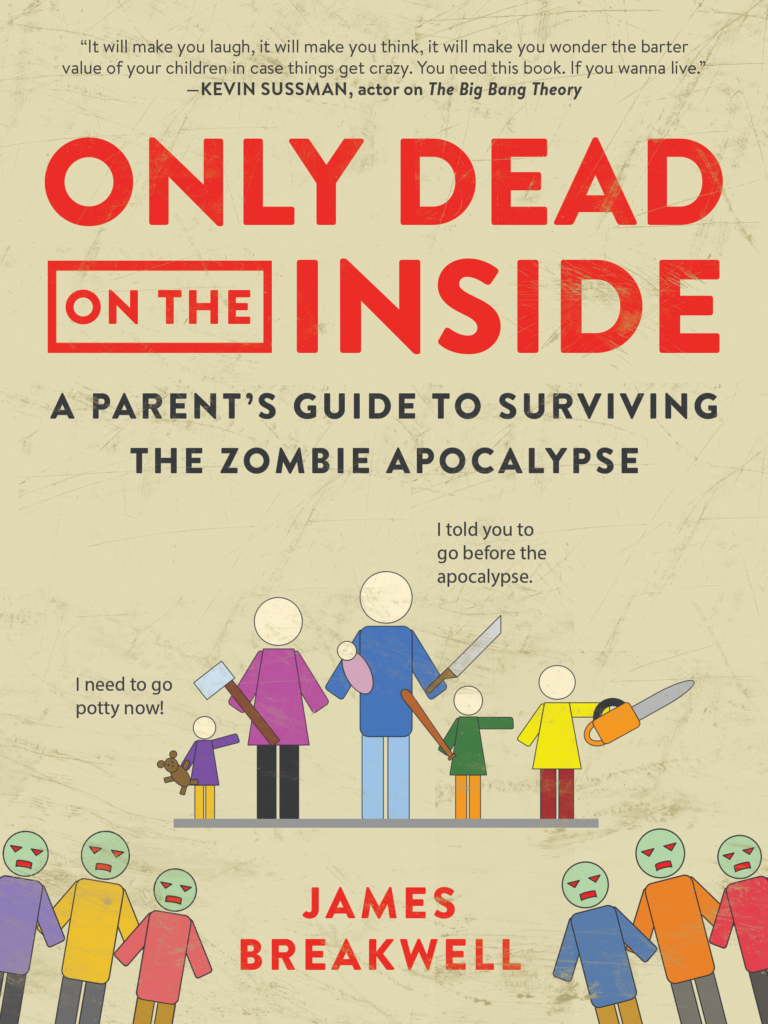 Where to Order
Main Street Books (Indie Bookstore, U.S. Only)
About
It's not easy being a parent these days. There are bills to pay. Kids to feed. And hordes of undead monsters to keep at bay.
There are plenty of guides out there about how to survive the zombie apocalypse. All of them assume readers are young, fit, and unencumbered by children. In that scenario, the only living humans left will be smug, outdoorsy Millennials. That's hell on earth, even without the zombies.
Only Dead on the Inside is the answer for the rest of us.
Written by professional comedy writer and amateur father-of-four James Breakwell (@XplodingUnicorn), Only Dead on the Inside blends traditional parenting advice with zombie survival tips, bringing together two totally unrelated genres in a book no one asked for but everyone needs.
This step-by-step manual teaches you how to raise happy, healthy children in a world overrun by the undead. Motivated moms and dads want it all, and that won't change at the end of the world. There's no reason you can't be a zombie killing machine AND parent of the year, but you have to work for it.
If you want to make sure your family is apocalypse-ready, Only Dead on the Inside is your best—and only—chance at survival. No pressure, but if you don't read this book, your children will die.