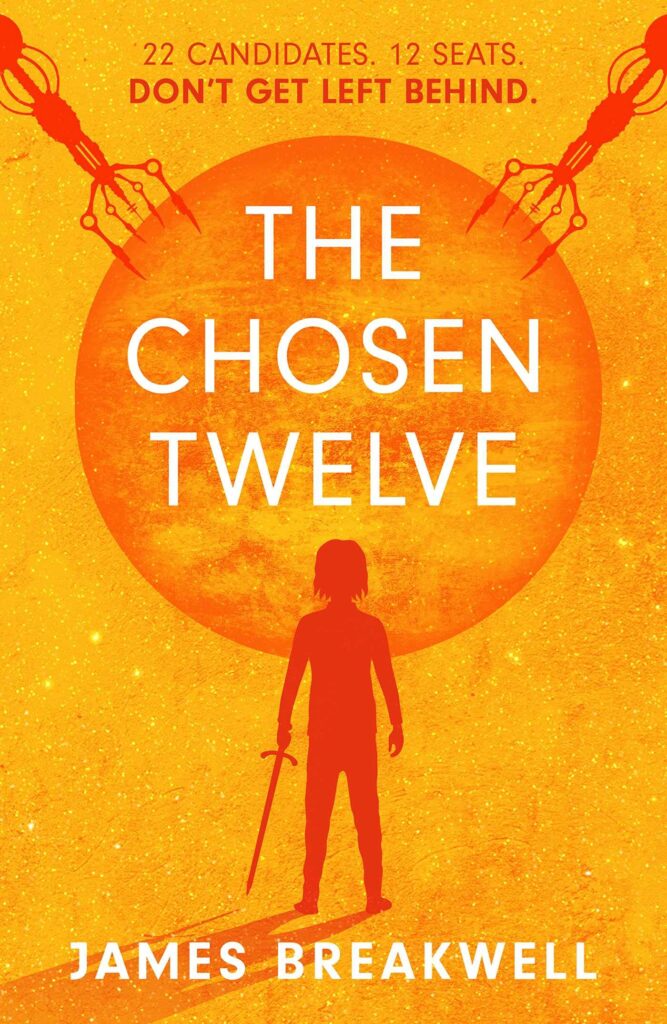 Where to Order:
Main Street Books (Signed copies, US only)
About
The Hunger Games meets Hitchhikers Guide to the Galaxy in this breathless survival thriller.

Lord of the Flies meets Philip K Dick.
There are 22 candidates. There are 12 seats.
The last interstellar colony ship is down to its final batch of humans after the robots in charge unhelpfully deleted the rest. But rebooting a species and training them for the arduous task of colonisation isn't easy – especially when the planet below is filled with monsters, the humans are more interested in asking questions than learning, and the robots are all programmed to kill each other.
But the fate of humanity rests on creating a new civilization on the planet below, and there are twelve seats on the lander. Will manipulation or loyalty save the day?
Reviews
Comedy writer Breakwell (Prance Like No One's Watching) makes his sci-fi debut with this darkly humorous take on AI overlords. The last 22 humans have spent decades performing disastrous colonization simulations in preparation to land on the hostile planet below their moon base, never questioning their bot tutor or wondering why they've all been 12 years old for so long. Breakwell gradually reveals the horrific yet amusing history of relations between organic and digital life forms as SCASL (the Supreme Commander of All Sentient Life), a digital being who's just won a decades-long battle to command the AIs, takes over the humans' education and reveals that he'll only be taking the 12 most capable to colonize the planet, leaving 10 behind. Conflict steadily grows among the humans amid increasingly cutthroat competition to earn a seat, even as questions arise about the feasibility of colonizing a planet populated with lethal creatures. In this growing unrest, Delta, one of the top-performing humans, sets in motion her own plan for colonization. Breakwell's examination of society is as precise and pointed as his humor, taking readers on a roller-coaster ride to a bittersweet conclusion. The result manages to be both diverting and thought-provoking. Agent: Mark Gottlieb, Trident Media. (Jan.)