Bare Minimum Parenting: The Ultimate Guide to Not Quite Ruining Your Child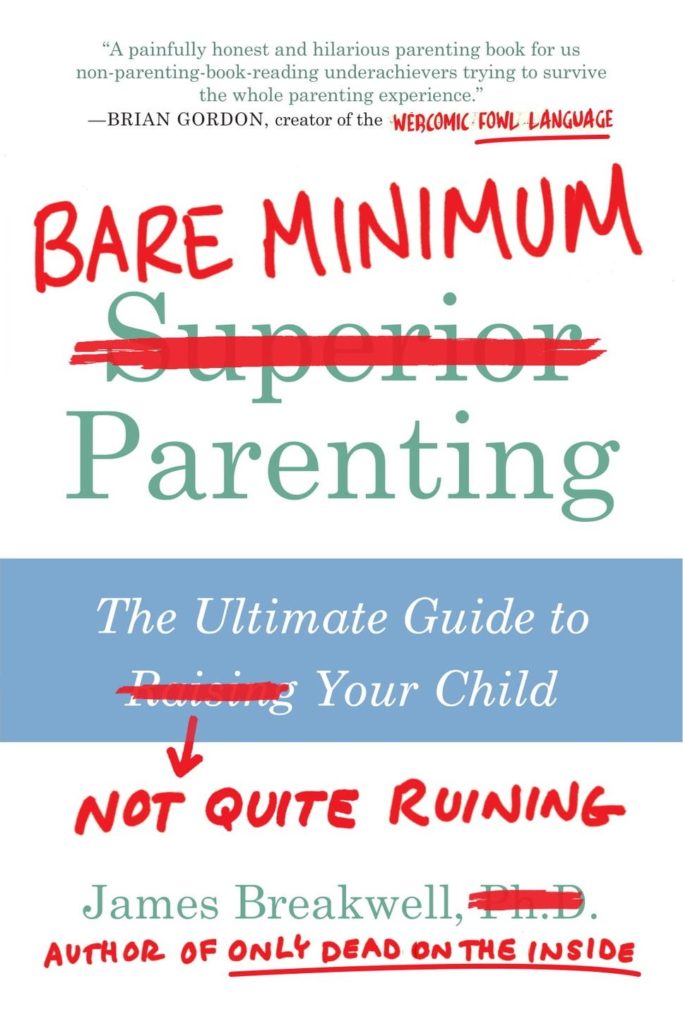 This isn't a book about overachieving at parenting.
This isn't even a book about achieving exactly the right amount.
This is a book about doing as little as possible without quite ruining your child.
Overachieving parents want you to believe the harder you work, the better your kid will turn out. That lie ends now.
The truth is most kids end up remarkably unremarkable no matter what you do, so you might as well achieve mediocrity by the easiest possible route. The goal of "bare minimum parenting" is to turn your child into a functional adult with only a fraction of the effort spent by super moms and dads.
If you do it right, your kid will be no better or worse off than their kids, but with more free time left for you. That's more valuable than all the participation trophies in the world.
In Bare Minimum Parenting, amateur parenting expert James Breakwell will teach you to stop worrying and embrace your child's destiny as devastatingly average. To get there, you'll have to overcome your kid, other parents, and yourself, all of whom will push you to do more than is absolutely necessary. Honestly, by reading this far, you're already trying too hard. But don't stop now. You're exactly the kind of person who needs this book.
Where to Buy It:
Only Dead on the Inside: A Parent's Guide to Surviving the Zombie Apocalypse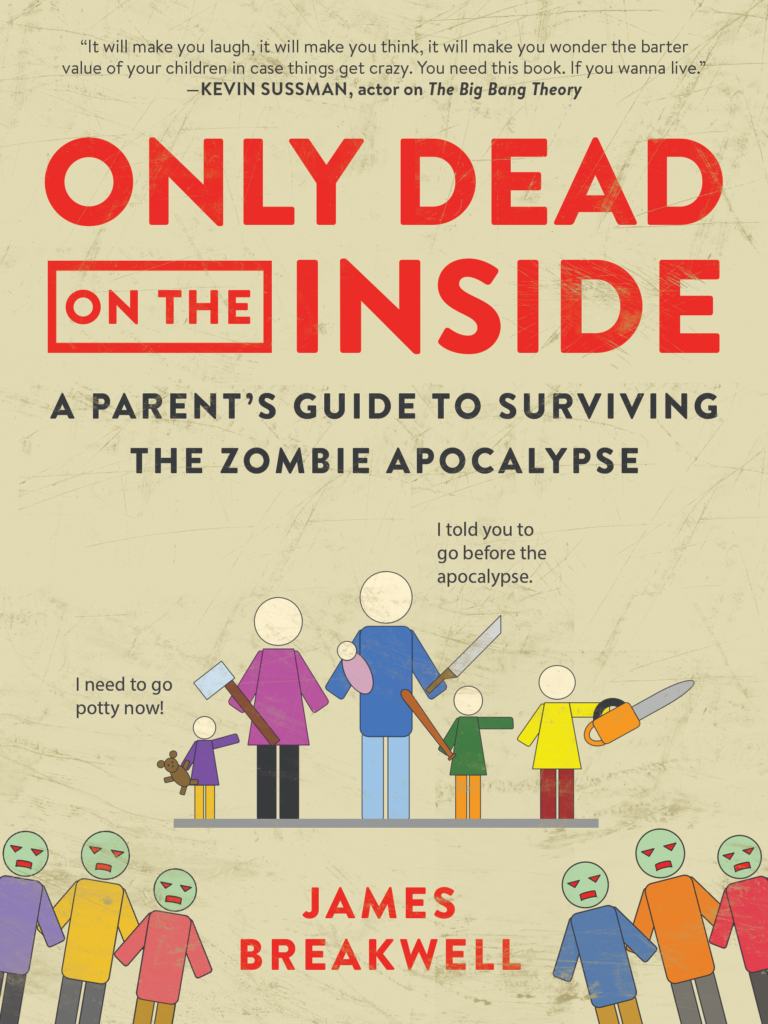 It's not easy being a parent these days. There are bills to pay. Kids to feed. And hordes of undead monsters to keep at bay.
There are plenty of guides out there about how to survive the zombie apocalypse. All of them assume readers are young, fit, and unencumbered by children. In that scenario, the only living humans left will be smug, outdoorsy Millennials. That's hell on earth, even without the zombies.
Only Dead on the Inside is the answer for the rest of us.
Written by professional comedy writer and amateur father-of-four James Breakwell (@XplodingUnicorn), Only Dead on the Inside blends traditional parenting advice with zombie survival tips, bringing together two totally unrelated genres in a book no one asked for but everyone needs.
This step-by-step manual teaches you how to raise happy, healthy children in a world overrun by the undead. Motivated moms and dads want it all, and that won't change at the end of the world. There's no reason you can't be a zombie killing machine AND parent of the year, but you have to work for it.
If you want to make sure your family is apocalypse-ready, Only Dead on the Inside is your best—and only—chance at survival. No pressure, but if you don't read this book, your children will die.
Where to Buy It: